Why UBIS
At AfriHub, we are excited to offer you a unique opportunity to transform your future through our longstanding partnership with UBIS MBA. For years, this partnership has been the bedrock of our commitment to delivering exceptional business education in Africa.
By choosing AfriHub and UBIS, you are embarking on a journey towards becoming an influential business leader. Our partnership has consistently produced outstanding graduates who are well-prepared for senior leadership roles in Nigeria and beyond.
What sets us apart is our proven transnational approach, refined over years of collaboration. It ensures that your learning experience is not confined by geographical boundaries. With us, you can access world-class education conveniently, no matter where you are.
By joining our program, you're not just gaining knowledge; you're gaining a competitive edge in the business world. The AfriHub-UBIS partnership is your gateway to a brighter future and a successful career in business leadership.
Download sample academic curriculum here
Programme Fee:
Online - $6,000 USD
Application Fee:
$100 USD
Delivery Mode
On-Campus/Online
Qualification:
Masters Degree | MBA MSc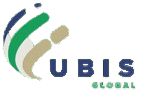 Entry Requirements
You must:
Have an honours degree, or four year bachelors degree.
Have a minimum of three years full-time relevant practical business and/or organisational experience.
Be proficient in English.
Obtained a pass in Mathematics and English at the level of Matric or equivalent, in the School Leavers assessment. (This can be waived based on an admission test score).
All applicants are required to write an admissions test to assess literacy and numeracy and must submit test results with their MBA application. Under exceptional circumstances, candidates who do not meet the above criteria may be considered for acceptance on the basis of their "prior learning" or life experiences.
Course Modules
Financial Markets & Institutions
Marketing in a Global Environment
Corporate Social Responsibility
Accounting for Decision Making
Corporate Information Strategy
Finance for International Business
Want to Study on UBIS Campus Instead?
UBIS, in collaboration with Afrihub, is your gateway to prestigious campuses in Geneva, Barcelona, and the United States. Our world-class faculty, cutting-edge facilities, and global network ensure a transformative educational journey. With Afrihub's seamless support, you'll navigate admissions effortlessly. Don't miss the chance to immerse yourself in diverse cultures and secure a bright future. Apply now and turn your dream of studying abroad into reality!

Contact us for more information.