Independence Day Cohort
Register today and save 50% ... limited time only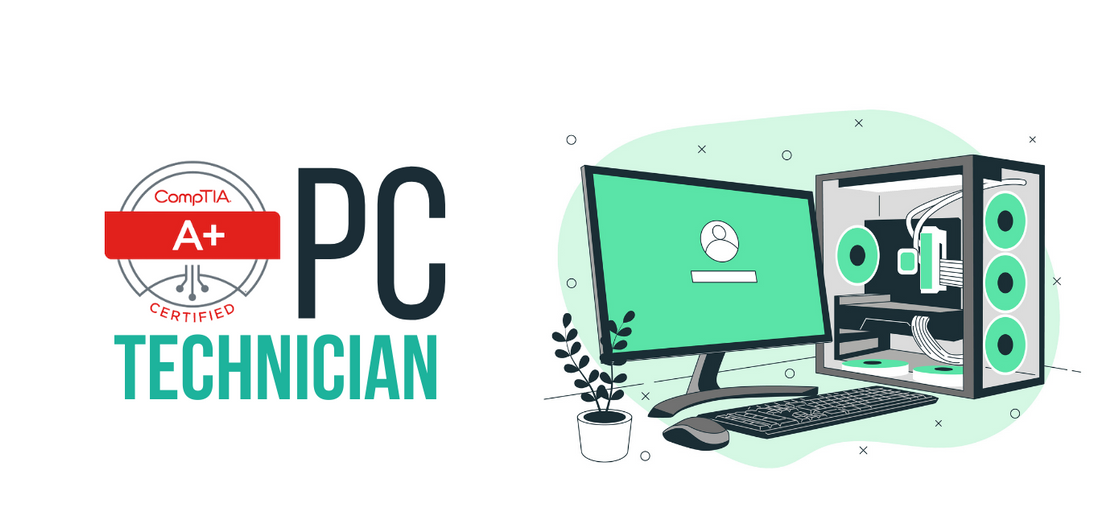 Unlocking Your IT Potential: Mastering Computer Hardware and Software with CompTIA A+
The CompTIA A+ course is designed to provide students with a comprehensive understanding of computer hardware, software, and troubleshooting. The course covers a wide range of topics, including installation and configuration of operating systems, hardware components, network protocols, mobile devices, and printers. The course also teaches students to identify and troubleshoot common problems related to hardware and software. The course is an ideal starting point for individuals looking to pursue a career in IT support or technical assistance. By the end of the course, students will be well-versed in the latest technologies, tools, and techniques used in the IT industry, making them job-ready for various IT roles.
Learning Options:
On-Campus
Prerequisite
Computing knowledge
Next Start Date
4th December 2023
Course Outline
Hardware Core
The module provides prospective students with a foundational understanding of computer hardware, covering topics such as components, installation, troubleshooting, and maintenance. This module equips students with essential knowledge and practical skills, setting them on the path to pursuing a CompTIA A+ certification and a successful career in information technology.
Operating Systems
The module is designed to equip prospective students with a comprehensive understanding of various operating systems, their functionalities, and management. Students can expect to explore topics such as system configurations, file management, and troubleshooting, providing them with crucial knowledge and skills for effectively navigating and maintaining operating systems in diverse computing environments.
Troubleshooting OS
The module offers students a focused exploration of diagnosing and resolving issues within operating systems. In this module, prospective students can expect to delve into practical troubleshooting techniques for resolving software-related problems, equipping them with valuable skills to address and mitigate OS issues effectively.
Security.
This module is a critical component that prospective students will encounter. This module serves as a comprehensive introduction to the principles of cybersecurity, covering topics such as threat detection, risk management, and security best practices. By the end of this module, students will have a solid understanding of security essentials, preparing them to address and mitigate security threats in the ever-evolving digital landscape.